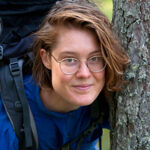 Eline Millenaar
Nederlands
I enjoyed a guided tour through the forest and bog of Emajõe-Suursoo. It was exciting to leave the paths and explore this wild nature in a way I would not have experienced without a professional guide. I am happy to have learned about mushrooms, berries and how the bog play an important in the intriguing history of Estonia. Thanks to our inspiring guide, the energy in our small group was very spontaneous and personal.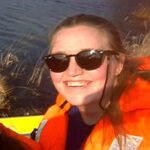 You're surrounded by beautiful nature, an eagle is flying above and you are comepleaty relaxed – a canoetrip with Nature Tours Estonia takes you to untouched nature and gives you a feeling of freedom. Kristina will tell you all about the nature and wildlife. Definitly not my last tour!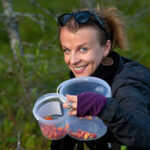 The beauty of south estonian wilderness is absolutely breathtaking. I was lucky enough to be part of a foraging tour and a cloudberry picking tour in one of the hidden bogs near Ahunapalu and it blew me away. Experiencing nature at it's purest, with Kristina as very knowledgeable guide at our side, was a total highlight of my trip through Estonia. The sounds of the forest, the cleanest of air, the brightest of colours – I wish I could go again!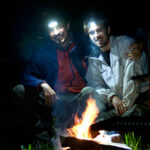 Cris Barber, Simone Russo
Italy
We have been discovered this untouched corner of Estonia. The sled dogs, the nature, the kindness of the hosts Heinrich and Kristina and originality of the sauna made our stay unique and unforgettable. The dogs are the kindest and coolest we have ever seen. They are as strong as sweet and you can't miss such a unique experience to drive the dog team. It's almost impossible to describe, if you don't try it!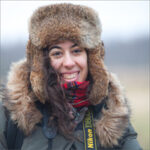 I had such a wonderful experience with Heinrich and Kristina and their dogs. You can tell Heinrich passion for his job and his dogs and the tour was completely amazing, driving a 12-dogs team is definitely something one will remember for life ! They made my dream come true! I feel so lucky to have been able to live such a moment.
I deeply recommend the whole day tour, to spend a perfect day enjoying the landscapes and the nature with sleddogs and to know more about dog-sledding and the Heinrich team.