Sunrise canoeing in
Emajõe-Suursoo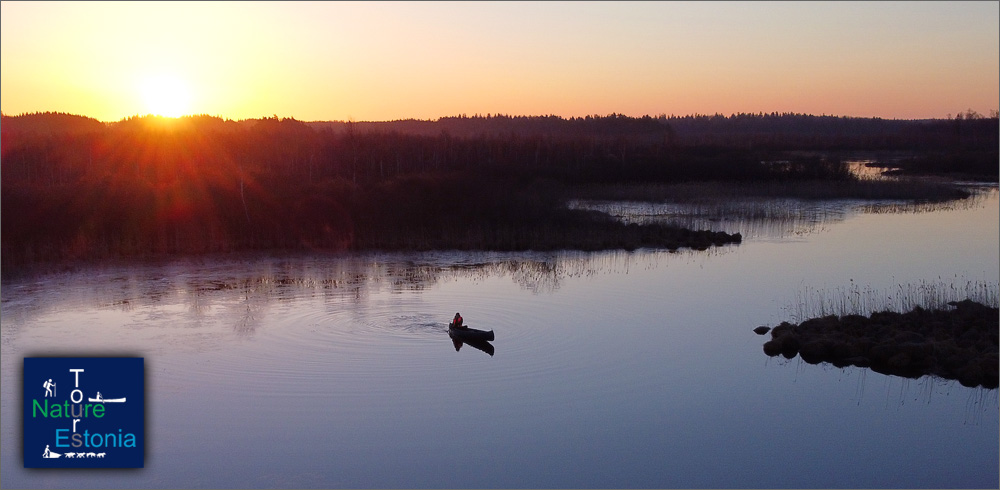 April 18th, 2021
5.30 am – 9.30 am
April 24th, 2021
5.30 am – 9.30 am
April 25th, 2021
5.30 am – 9.30 am
Duration 4 h
Minimum age of participants 13 years
The number of participants is limited
PRICE:
40 EUR/person
Discount -10% for regular customers
The meeting place is Palgi homested (Ahunapalu) ~ 45 min drive from Tartu
Click on the map below and navigate in GoogleMaps
Availability of vacancies
April 18th, 2021
5.30 am – 9.30 am
April 24th, 2021
5.30 am – 9.30 am
April 25th, 2021
5.30 am – 9.30 am
* marked in red means not available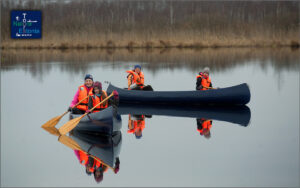 Emajõe-Suursoo is an exciting place that attracts with its wildness and without human settlement. This is an ideal place if you want to experience a deep connection with nature.
It is best to do this in the early morning, starting before sunrise. You can feel so much going on around you by sliding a canoe silently on a quiet  river. The bog is full of the voices of nature – the roaring of black grouse, the snoring of geese, the whistling of swans and the cries of a tickler. No one falls asleep on a beautiful morning, but all birds and animals here are especially active in the early morning.
We go canoeing on the rivers and lakes. We see traces of animals and birds, and as we move slowly, we probably meet them. We enjoy peace, the sounds of nature and the magical moments of the beginning of the day. We relax from everyday worries and let nature make us a better person.
Canoeing on waterways is also affordable for beginners. Our trip lasts about 4 hours and includes a landing break. During the break we offer morning coffee (or tea) and pie.
We are in canoes in pairs and the 2 + 2 rule is guaranteed!
There is enought room on the river to keep a secure distance and enjoy privacy.
You are welcome!
EQUIPMENT REQUIRED
– weatherproof (layered) hiking clothing
– rain boots or high waterproof boots
– (work) gloves
WHAT DOES THE PRICE INCLUDE?
– instruction
– rent of canoe, a paddle and life jacket
– tour guide service
– catering: pie and coffee (or tea)
YOUR TOUR GUIDE
Kristina +3725188860