Snowshoe walk on
Emajõe-Suursoo winter roads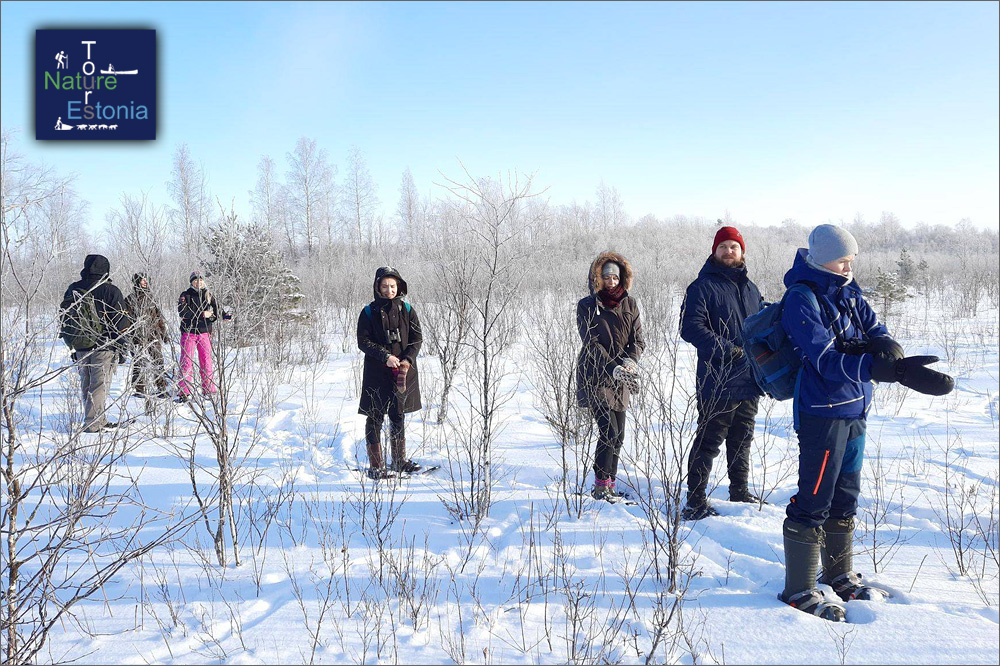 February 21, 2021     10.00 am – 2.00 pm
February 24, 2021     12.01 pm – 3.00 pm
March 6, 2021    10.00 am – 2.00 pm

Duration up to 4 h (distance ~6 km)
Minimum age of participants 13 years
The number of participants is limited
PRICE:
30 EUR – participant
Discount -10% for regular customers
The meeting place is Palgi homested (Ahunapalu) ~ 45 min drive from Tartu
Click on the map below and navigate in GoogleMaps
Availability of vacancies
February 21, 2021
10.00 am – 2.00 pm
February 24, 2021
12.01 pm – 3.00 pm
March 6, 2021
10.00 am – 2.00 pm
* marked in red means not available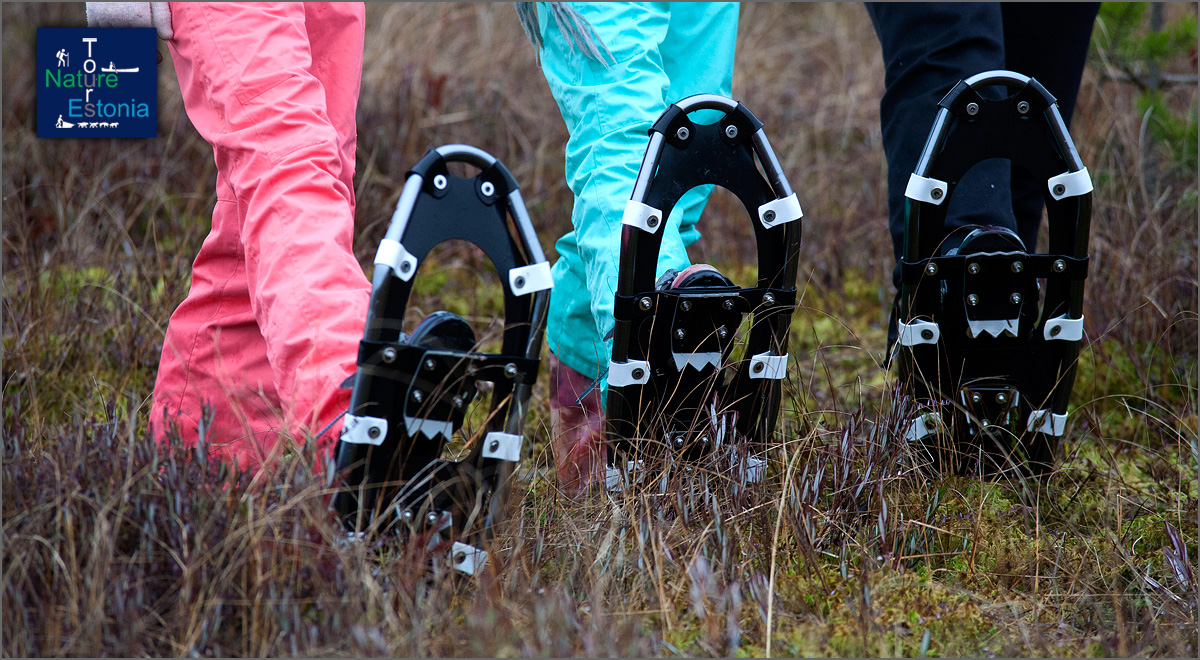 Emajõe-Suursoo is an undiscovered place for hikers. It's hard to get here, because there are no official hiking trails, information boards and the mysterious landscape opens up only to those who know the right trails.
During the walk, we move on the bog islands covered with the native forest as well as on the vast bog landscape, which we can set bogshoes to cross. We probably won't meet any people on our trip, but we do see a lot of signs of the four-legged and winged residents here.
During the trip, we tell stories about animals and rich local traditions, look for giant cranberries and listen to the sounds of nature. We experience wealth and the joy of moving around in nature. We charge the batteries and let nature make us a better person.
The duration of the hike is about 4 hours. We take one longer break and several smaller drinking breaks. For a longer break we offer tea and pie. We are moving at a calm pace. 
You are welcome!
EQUIPMENT REQUIRED
– weatherproof (layered) hiking clothing
– rain boots or waterproof boots
– drinking water
WHAT DOES THE PRICE INCLUDE?
– bogshoeing fast course
– bogshoe rent
– tour guide service
– catering: pie and tea
YOUR TOUR GUIDE
Kristina +3725188860